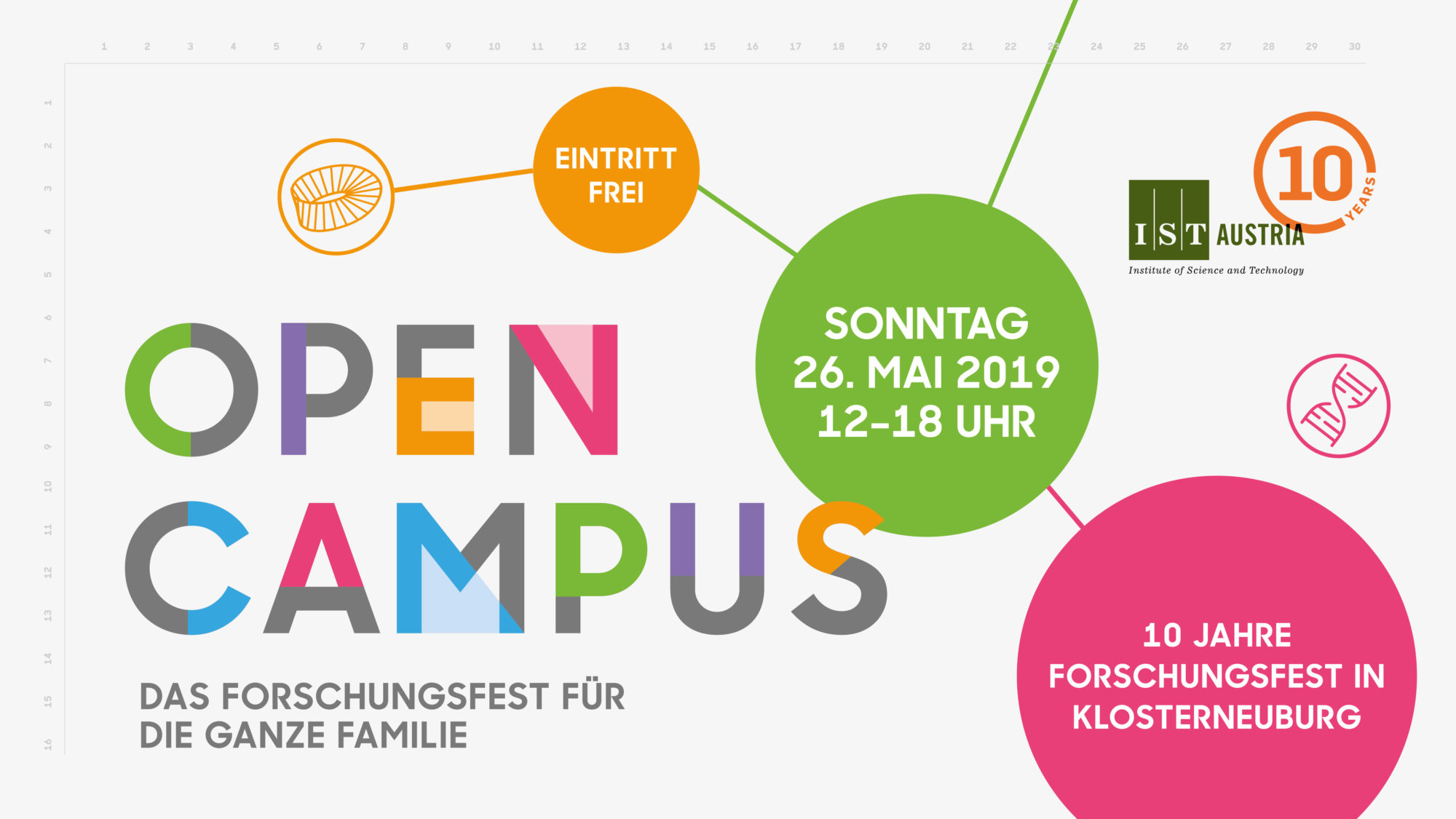 The Institute of Science and Technology is holding the Open Campus, its annual science fair for families in Klosterneuburg, on Sunday May 26 from 12am to 6pm.
Shuttlebus
Use our convenient Shuttleservice to get to the Open Campus.
10 Years of IST Austria
IST Austria will take its 10 year anniversary as an opportunity to bdip into the past and look into the future: The festival will start with a youthful glimpse at research during the award ceremony of the school competition "Wir schaffen Zukunft". That will be followed by Vince Ebert reciting sharp punchlines in his science comedy "Zukunft is the Future". The science event will be concluded with children asking inspiring questions to researchers.
Beside a glimpse behind the scenes of the research institute, the Open Campus festival will offer science activities for families, children, and young people. We are looking forward to welcoming many of you as guests.
Follow us on Facebook and keep half an eye on the regularly updated program of the Open Campus 2019!